Setting up Sleep Tracking
1.Open the native Sleep app on your Apple Watch.

2. Set up your Sleep Schedule for Every Day. Adjust your Every Day schedule by selecting Full Schedule in the Sleep app.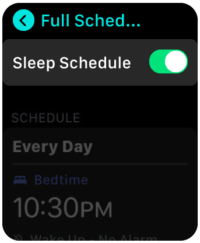 3. Open Apple Watch Settings App and scroll to Sleep
4. Make sure that Automatic Sleep Mode is enabled.

(It's also possible to activate Sleep Mode manually each night.)
5.Scroll Down and enable Sleep Tracking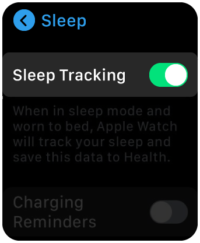 6. Now your Watch is ready to track your sleep. Wear your Apple Watch during the night and check the updated sleep data after waking up. Note that sleep data might not be available immediately after waking up.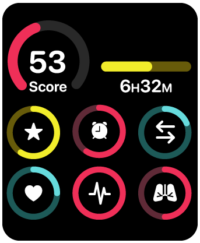 Not working?
contact@sleepdetails.com